The
8th

Heidelberg Laureate Forum postponed until 2021

Digital alternatives planned to connect researchers this year
Since the outbreak and rapid spread of COVID-19, the HLFF has been closely monitoring the pandemic and its impact. Following a painstaking examination by the board of directors and in agreement with the award granting institutions, it was resolved to postpone the annual meeting until 2021.
The 8th HLF is now scheduled for September 19–24, 2021.
Though the resolution to suspend the event was not easily reached, it is impossible to predict how the effects of the coronavirus will develop by September. Above all, the health and safety of all HLF attendees, partners and employees is the utmost priority and potential risks will not likely have evaporated. Furthermore, participants of the HLF come from all over the world, whether certain travel restrictions are in effect by September remains uncertain. "Given the gravity of the circumstances many people are facing," stated Beate Spiegel, Chairperson of the HLFF and Managing Director of the Klaus Tschira Foundation, "there was no other reasonable recourse than to delay the Forum."
Suspending the event is especially piercing for the young researchers who were invited to participate in the 8th HLF. Of course, all of those selected this year will have their invitations honored in 2021.
Despite the obstacle, the HLFF refuses to spend the coming months in limbo. Under the motto "Virtual HLF – traversing separation," the organizers are working to develop digital formats for this September such as a panel discussions revolving around eHealth and other topics, plus a platform that enables the laureates and young researchers to efficiently exchange ideas.
Updates regarding the "Virtual HLF" will be made available on our website in the foreseeable future.
Browse through website to find other news, coverage of previous Forums, past lectures and additional information. Video material can also be found on our website or on the HLF-YouTube channel.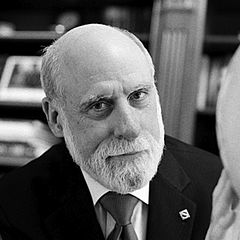 The Heidelberg Laureate Forum is an experience of a lifetime for many of the students who have been selected to attend. Face-to-face interactions with the Laureates who are icons in their fields represents a unique opportunity. For the students, the week at HLF forms bonds that predictably will last decades. While not a substitute for in-person events, the 2020 HLF will create online opportunities for interaction with the Laureates and other scholars. I look forward to the 2021 renewal of the traditional HLF event.