HLFF Spotlight
---
---
Young Researchers at
10th

HLF
The Heidelberg Laureate Forum has a single purpose: To provide some of the brightest minds in mathematics and computer science with the space and time to make connections and find inspiration. The HLFF Spotlight series shines a light on some of the brilliant young researchers attending the event, their background and research, as well as their expectations for the HLF.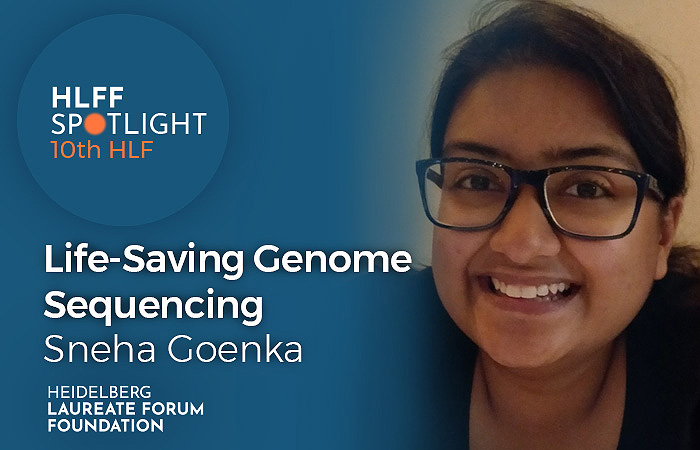 Life-Saving Genome Sequencing – Sneha Goenka
Sneha Goenka is a PhD candidate in Electrical Engineering at Stanford University. In this episode, Sneha talks about her work on the ultra-rapid genome team there, which ultimately led to their development of the world's fastest genome diagnosis technique, a crucial tool in helping rapid identification and diagnosis of genetic diseases. We also learn how that breakthrough led to her nomination as one of the 2023 Forbes 30 Under 30 honorees in the Science category. Finally, we hear from her about her expectations for the 10th HLF.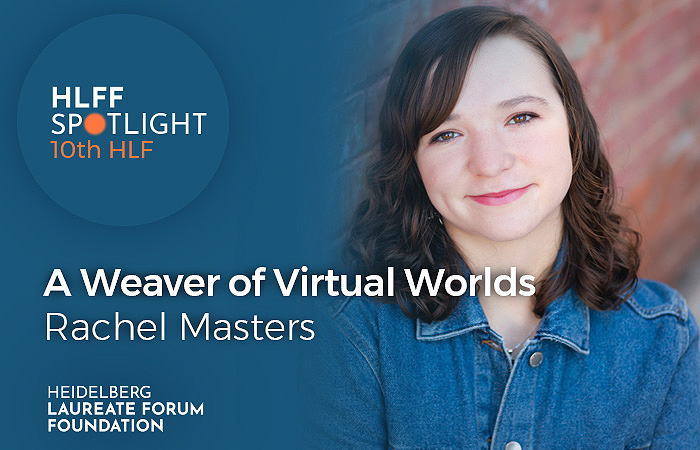 A Weaver of Virtual Worlds – Rachel Masters
Rachel Masters is a PhD student at Colorado State University who primarily works in virtual reality (VR). Her research involves immersive and therapeutic nature-based VR. In our interview, Rachel talks about her work and how she hopes such experiences, such as escaping into a tranquil forest landscape, can help combat everyday stress, help people cope with post-traumatic stress disorder and perhaps even help treat drug addiction.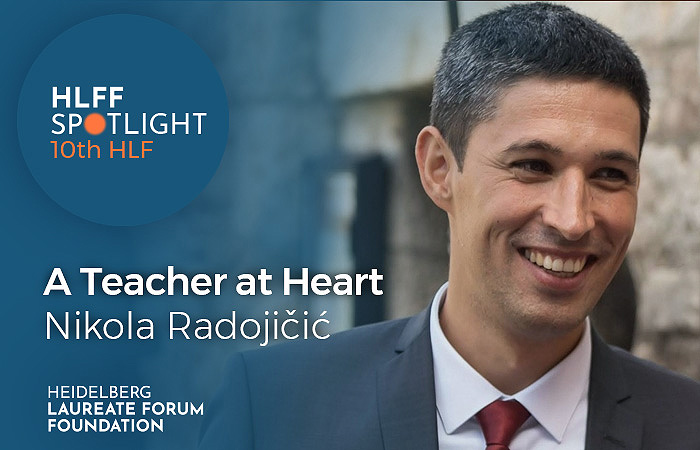 A teacher at Heart – Nikola Radojičić
In this episode, Nikola Radojičić talks about his work as a mathematics teacher and deputy principal at an elementary school in Nikšić, Montenegro, as well as his decision to return to university to pursue his Master's Degree in Mathematics. We learn about how the COVID-19 pandemic affected his teaching and had him devise new and innovative extracurricular activities to ensure students did not fall behind. We also hear about his research, which focuses on 'kissing circles', inversion and planimetry, as well as some of its applications. Finally, Nikola shares with us what his expectations are for the 10th HLF, which laureates he hopes to meet and why.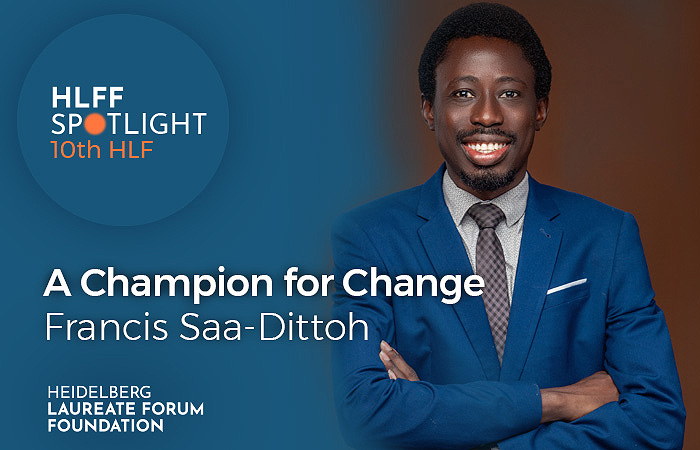 A Champion for Change – Francis Saa-Dittoh
Francis Saa-Dittoh is a PhD student in Computer Science at the Vrije Universiteit Amsterdam, where he works in the field of information and communication technology for development (ICT4D). We learn about his research, where he investigates digital information access for resource-constrained environments. This includes his project TIBaLLi, which uses AI and machine learning to bring relevant agricultural information to local communities and forms part of efforts to "decolonize the internet."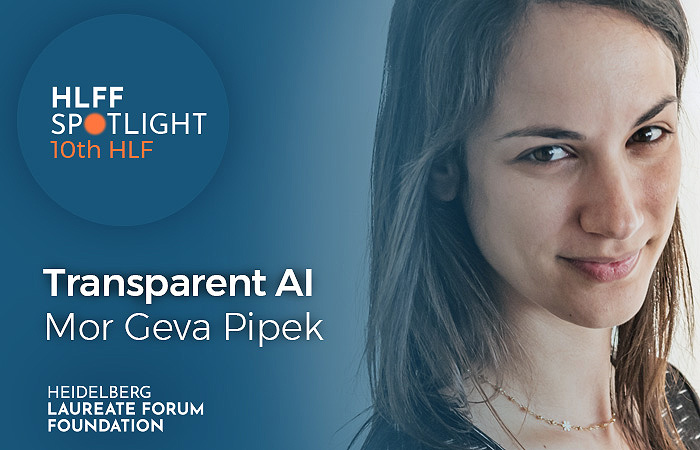 Transparent AI – Mor Geva Pipek
Mor Geva Pipek is a postdoctoral visiting researcher at Google Research where she works in natural language processing (NLP) In our interview, we talk to Mor about her research on transparency in AI language models, and ask whether machines can be capable of common sense reasoning. We also hear about her initial struggles with how to focus her career objectives, and how she eventually learned to put less weight on future consequences and let her passions help guide her. Finally, we ask what Mor has planned for her attendance at the 10th HLF and what her expectations are for the event.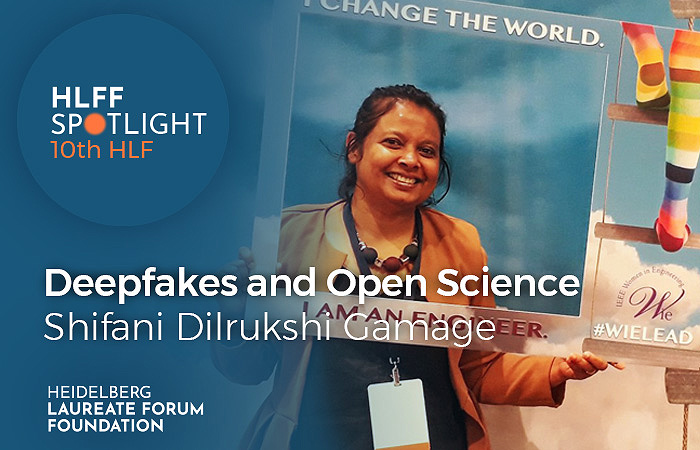 deepfakes and open science – shifani dilrukshi gamage
Shifani Dilrukshi Gamage is a postdoctoral fellow at the Tokyo Institute of Technology in Japan where she works in the fields of human-computer interaction (HCI) and computational social science. In our interview, we learn about her research on deepfakes and AI-generated misinformation, her belief in the principles of open science as well as her experience juggling family life with a demanding career in STEM. Dilrukshi is attending the 10th HLF.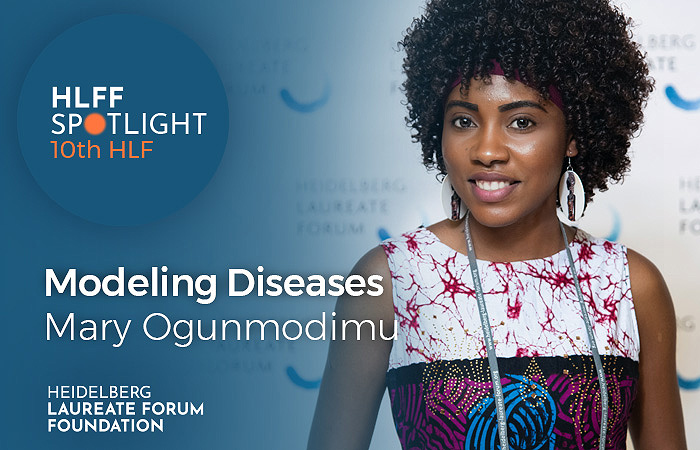 Modeling Diseases – Mary Ogunmodimu
In this episode, Mary Ogunmodimu talks about being a lecturer in Mathematics at Lead City University in Ibadan, Nigeria, as well as her current PhD research, which focuses on the mathematical modeling of infectious diseases. We also hear about her experience at the 7th HLF in 2019, the lasting impression some of her interactions left with her as well as how it further shaped her career. Finally, she gives young researchers attending the 10th HLF some advice on how to best utilize their time at the event.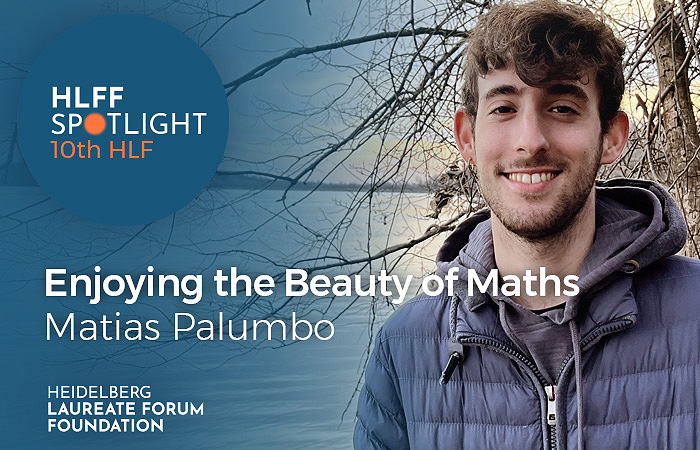 Enjoying the Beauty of Maths – Matias Palumbo
Matias Palumbo is an undergraduate student studying at the Department of Mathematics at the National University of Rosario in Argentina. In our interview, we discuss his thesis work on functional analysis as well as his broader range of interests – whether it is deconstructing different areas of mathematics by combining art and video games, or making mathematics understandable via his Youtube channel Mathium. Mostly, however, Matias simply appreciates the beauty of mathematics. Matias is attending the 10th HLF in September, 2023.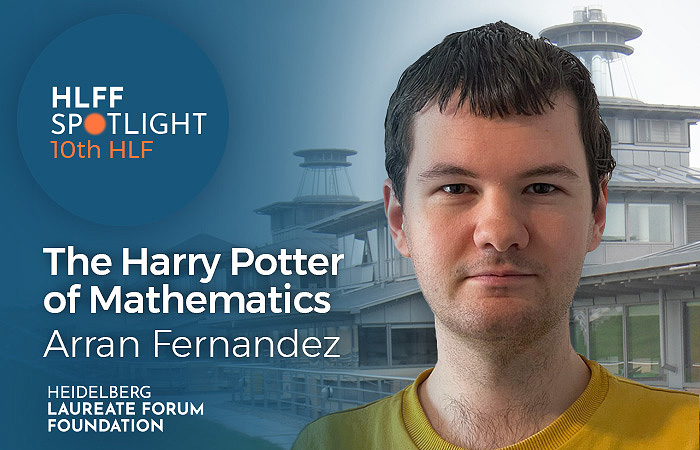 The Harry Potter of Mathematics – Arran Fernandez
In this episode, Arran Fernandez talks about his experience being the youngest Cambridge University student since 1773, and how his prodigious career led him to his position as associate professor in Mathematics at the Eastern Mediterranean University in Northern Cyprus. We also learn about his current research on fractional calculus, as well as his expectations leading up to his attendance at the 10th Heidelberg Laureate Forum in September, 2023.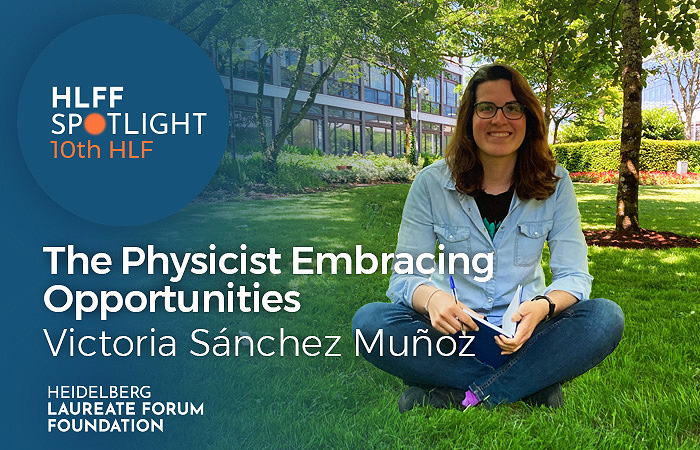 The Physicist Embracing Opportunities – Victoria Sánchez Muñoz
Victoria Sánchez Muñoz is a PhD student researching quantum games at the School of Mathematical and Statistical Sciences at the University of Galway. In our interview, she talks about how she decided on a career in the sciences, her passion for working with children as well as how taking on an insurance company led to her publishing an article in Mathematics Today for which she received the Graham Hoare Prize 2022. Victoria is attending the 10th HLF in September, 2023.